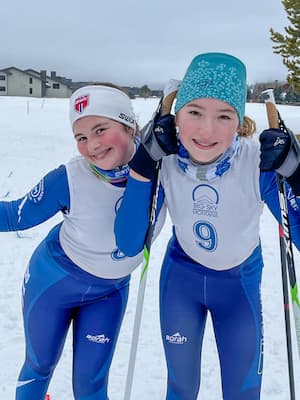 The Viking Race series is integral to BSSEF's Nordic program and is for family and community members of all ages. Anyone can register for these fun events. They feature multiple distances and rotating disciplines (i.e., skate and classic) over four races on weekdays in January through March. (Scroll down to view upcoming races.) All races start at 4:00 PM with bib pick-up at the Bunker Deck & Grill.
We are grateful for our sponsors who allow BSSEF to host this community race series, encourage a lifelong love for Nordic skiing, and help nurture BSSEF's growing Nordic programs.
Presenting Sponsors ("Odin the Wise")
Gold Sponsors ("Astrid the Brave")
Silver Sponsors ("Thor the Strong")
Special thanks to Lone Mountain Ranch, Big Sky Resort, and Patrick for our access to trails, facilities, and grooming! Muddy Dog Sports does all of our timing.